Current Office: City Clerk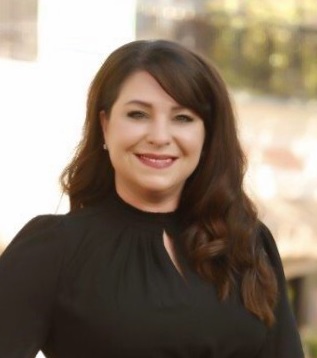 Heather McVay, and husband Marty, are parents to four children, Tanner - 21, Greysen – 17, Taylon – 16 and Bella – 15. They also have two fur-babies, Chloe and Charlie. They are members of College Avenue Church of Christ.

Mrs. McVay graduated from Camden Fairview High School and attended college at Southern Arkansas University. After college, because of her love for the stage and a certain mouse, she auditioned and became a Walt Disney World cast member. Mrs. McVay credits WDW for her cheerful and sunny disposition and to this day uses many of the tools that she learned at Disney in her career and personal life.

The oldest of seven siblings, Mrs. McVay also brings many of the lessons and qualities she learned growing up in a large family and interjects them into how she interacts with the public and other elected officials, such as how to communicate, compromise and work together as a team for the betterment of our city. Having a sister with special needs also taught her at an early age to be a more patient and compassionate person.

Mrs. McVay currently serves on the Board of Directors for the South Arkansas Symphony, has been a past member of the El Dorado Service League and is also very active in her children's educational and sport organizations. Mrs. McVay is member of the Arkansas City Clerk's Association, the International Institute of Municipal Clerks, the Arkansas Municipal League, the Arkansas Chapter of the American Planners Association and the Golden Triangle Economic Development Council. She has received her Certified Arkansas Municipal Clerk's certification, International Certified Municipal Clerk's certification and is now working towards her Master Municipal Clerk's certification. Mrs. McVay has also achieved her Certified Municipal Official designation from the Arkansas Municipal League. Mrs. McVay has sat on and chaired numerous committees and boards within these organizations and even served as a District Director in ACCRTA. Mrs. McVay won an award for ACCRTA Institute Workshop of the Year 2014-2015, was nominated for Arkansas City Clerk of the Year in 2019 and was recently appointed to the Arkansas Municipal League's Advisory Council for Cities of the Large First Class.

Like all elected officials, City Clerk McVay works for and answers to the citizens of El Dorado. Very seldom seen without a big smile on her face, Mrs. McVay works hard to make the office of the City Clerk a transparent, efficient, informative and positive resource for the citizens of El Dorado.
Contact Heather

(870) 881-4877