Current Office: Treasurer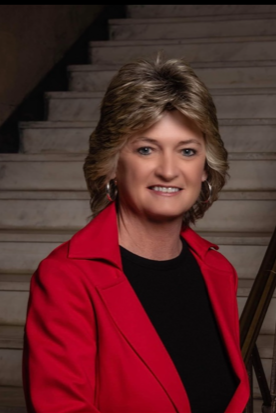 Jody Cunningham has served as Administrative Assistant to the County Judge for the past 6 years. As Administrative Assistant, she is responsible for the county budget and overseeing that each department is operating within their approved allocation set by the Quorum Court. In addition, she is responsible for applying for certain grants, and recently obtained a $7.5 million Coronavirus Relief grant for the county. She works closely with the Treasurer; in addition to all County Officials and departments. She is responsible for preparing ordinances, resolutions and agenda's for the Quorum Court meetings.

Jody is a graduate of the University of Arkansas with a business degree. Upon graduation, she worked for J. B. Hunt Transport Services, Inc. for the Senior VP of Operations, until offered a position at the Walmart Corporate Offices where she advanced to reporting directly to the President of Walmart Stores, Inc. In addition, she has handled the finances for Murphy Pitard Jewelers. She has served as President of the Booster Club and currently holds the position of Treasurer for the Union County First Responder Foundation.

Jody and her husband, John, of 25 years have two sons, Blake who attends South Arkansas University and Hunter who is a Junior at El Dorado High School.

Platform
I have 22 years experience in financial procedures while working for two Fortune 500 companies. With my experience and education, I am the most qualified candidate for the position of Union County Treasurer. I would maintain all financial records as required by Arkansas State Law keeping an accurate and detailed account of all receipts and disbursements. I would be a good steward of taxpayers funds and invest in the best manner for the taxpayers, with total transparency. I vow to provide the best service at the lowest cost to the taxpayers.

I WOULD "TREASURE" YOUR VOTE

Contact Jody